WordPress is one of the most famous and best blogging platforms that you can use to make your blog. If you use WordPress then I am pretty sure that you know what plugin is and if you don't know there is no need to worry.
Actually, plugins add additional functionality to your website and you can do more amazing things with your website. There are many plugins available in the market.
That you can use on your website but I will only recommend using the plugins that have a ranking of more than 4 from 5. Because some plugins can crash your website and can also steal information from your site.
As you might know that WordPress alone is responsible for powering about 60% of internet websites. And that makes it the largest framework to be used to make websites.
You can use WordPress to make any type of site. its types range from blog to strong and powerful eCommerce websites. By the way, if you are a beginner and don't know how to start a blog.
Then I will recommend you to read our article on step by step guide on how to start a blog in 2020. This will help and guide you on your every step in starting your blog.
And we have also discussed WordPress briefly in that article. Coming back to our topic. As you might know that WordPress uses themes and plugins to help build a site.
As there are many themes available just like plugins and you can choose them according to your choice. As there are many different plugins for different purposes.
So, Sometimes the beginners get confused about which plugin will be best for there site and what plugins will be the most useful. Well, there are many premium plugins available that can help you with your purpose.
But there are also free plugins that are good and are worth your time and will help your site grow quickly. But those plugins are hard to find especially when you are a beginner.
So, the main reason for this article is that I will be going to tell you the top-rated and best plugins that you can use to level up your site. Make sure that you are with us till the end.
WP Form
WP form is one of the best plugins that you can use on your website. It allows you to make forms on your site without any hectic. You just have to drag and drop the fields that you want and boom! everything is done.
There is no technical work that you have to do to make the forms. You will just drag and drop and in return, it will give you a shortcode that you can use where you want the form to be shown.
There is also a premium version available that you can upgrade to. This will enable you to use the fields that are not available in the free version. But according to me that the free version will do work.
For most of you but if you want extra fields and want your field more attractive and cool then you can upgrade to the premium version of the plugin. But using the premium version is up to you.
They have a rating of 4.9 on the WordPress site and have thousands of positive reviews and this is enough to make this plugins as one of the best plugin available on the marketplace.
No moving on to the second plugin and one of my favourite.
WP Rocket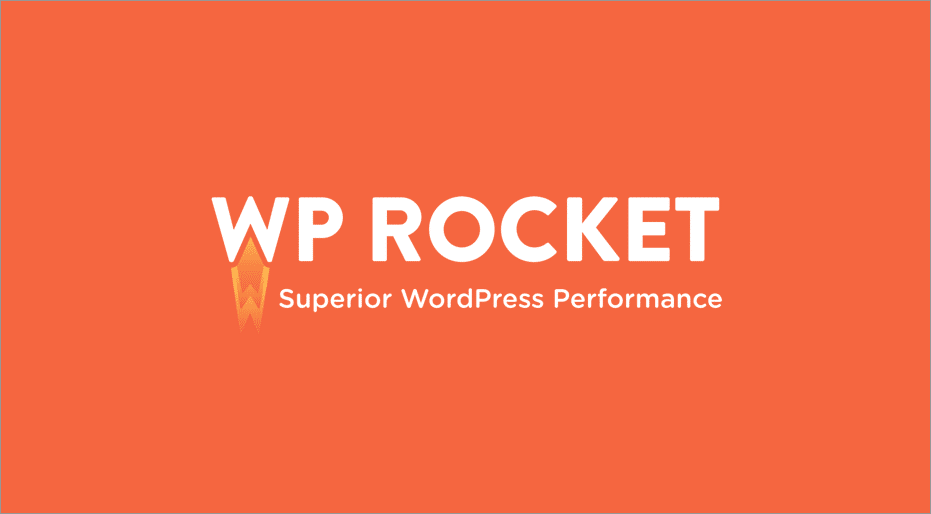 The performance of the website is a very important factor and it affects the most on the ranking of the website and it also has an impact on the visitor's mind. Because if your site will load slow.
Visitors will not come to you again and the bounce rate of the website will also increase because as a user you don't want to visit the website that takes about 10 secs to just open up.
Do you know that most of us use google because it is super fast and gives results in blazing fast speed.
So, there are many factors that depend on the site speed like hosting that you are using. How big your site is how many users are visiting your site etc. So big companies take care of these things.
For your WordPress website, you can use a plugin called WP Rocket. It is a premium plugin and has very useful advantages like it helps your site load super fast. it compresses the Html, CSS, and JavaScript files.
That will help your site load fast and it is also the best WordPress performance plugin to use. For anyone of you that can't afford this plugin, you can get it on google by just WP Rocket free download.
WP Rocket also compresses your database and gives a smooth flow of the transmission of the information from you to your readers. it also deletes the unused and unnecessary files.
And so many functionalities make this as one of the best WordPress plugins without any doubt. It has thousands of users and positive reviews and it can also be one of the best plugins that you can use.
Now moving on to the next plugin in our list and that is.
Up-draft Plus
Nowadays website security is an integral part of the website. Without security, your site is always at risk, and anytime your data and hard work of months and years will be ruined.
Because as we are going into the digital era the cyber crimes are increasing day by day and many websites are hacked everyday. And so to keep yourself save from these types of situation.
You need to backup your site and keep a copy of your site. So that if anytime you need the site clone you have it. But have you ever wondered that this can be done with just one click?
Yes with just one click and this is possible because of the up-draft plus that allows you to clone your site with just one click. This helps a lot in case any bug has appeared on your site.
As it is a free plugin and you can use it easily and it is also one of the best WordPress backup plugins that are available on the marketplace. And it is also one of the essential plugins.
That a website must have and if you will see any site that is a little bit popular keeps a copy of the website so that if any mishap happens. It will be easy to set your website live again.
So, you can see the advantages of this plugin. Because losing your all hard work and data to a single bug or a malicious attack can be painful. So it is necessary for you to have a backup plugin.
To which you can look up to when needed. So that was the end of this plugin moving on to the next plugin in our list and you all might be waiting for this and that is.
Elementor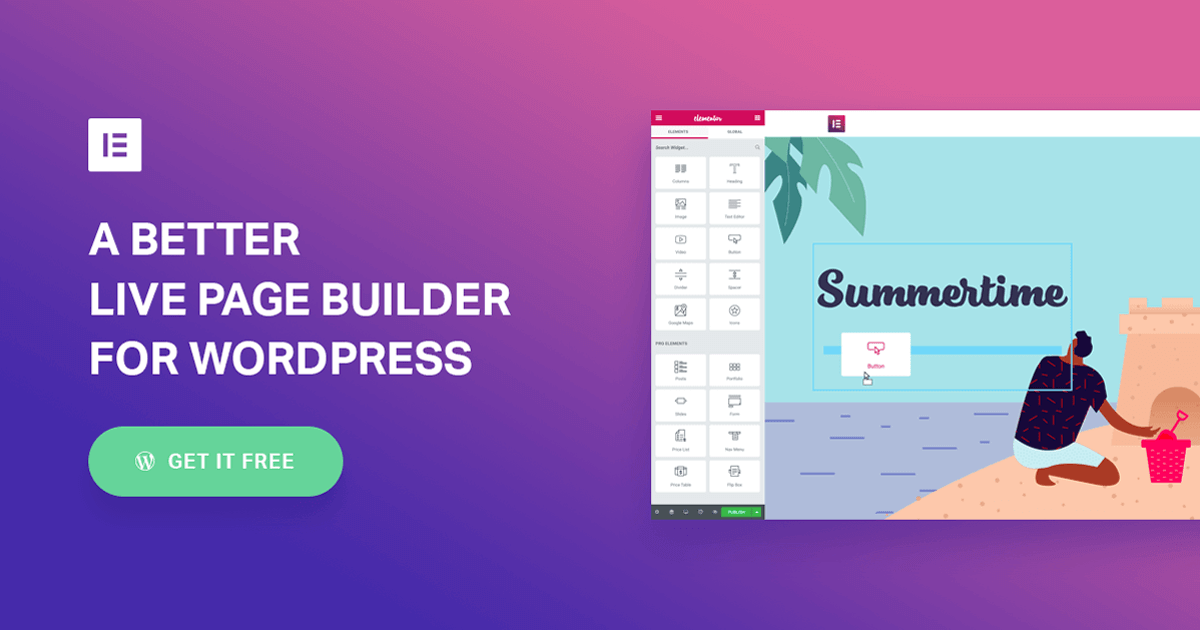 One of the best and most used plugins of the all-time is elementor. This plugin has really so much to offer and it has really changed the use of WordPress over the years.
Designing the site was never easy but with elementor it is just drag and drop. And it also offers many widgets that make it the first choice of many people.
Well, there are also many other plugins available as well, But I want to tell you about the choice of many people and that is that maximum people choose to go with elementor as there page builder.
Because it is very easy to make and design pages using elementor. Elementor comes with many free widgets and pre-made templates that will help you to design and make your site more attractive.
There is also a premium version of the plugin that gives you access to more widgets and templates that you can use on your site. But I will say that the free version also has too much to offer.
Now moving on to the next plugin. But before continuing the topic i would like to say that if you have any questions you are free to ask in the comment section and i will try my best to response as soon as possible.
And if you liked the content please share it on your social handles and help others get beneficent of the quality content.
Accelerated Mobile Pages (AMP)
Accelerated mobile pages and in short AMP helps you to show your website in blazing fast speed on the mobile devices by making custom mobile design for your website using this plugin.
You will be amazed to know that this is also supported by the tech giant Google and if you want to rank on the first page you will have to speed up your site on the mobile devices.
Because according to Google that most of the visitors to the website comes from mobile devices so that you will need to have your website both customised for both mobile and desktop devices.
so what this plugin does is that it will create a custom mobile design for your site so that it can load fast on those devices. And for this, here is no need to design your site again.
And that is when these plugins come to work and you are just one click away from the AMP pages for your site.
And this feature is super useful for the site like blogs etc. because they have static content and so that they can be cached and can be shown to the users. And this can cause the reader to come back again to the site.
And this is also one of the most essentials WordPress Plugins that you can use in your site to increase your viewership. And this will also help you gain higher rankings in the search engine.
These plugins come with many features of its own like you can show ads can add the google analytics code and can track the user's that visit the website.
Moving on to the next plugin that is on our list. And one of the best WordPress plugins in the market to use is.
OptinMonster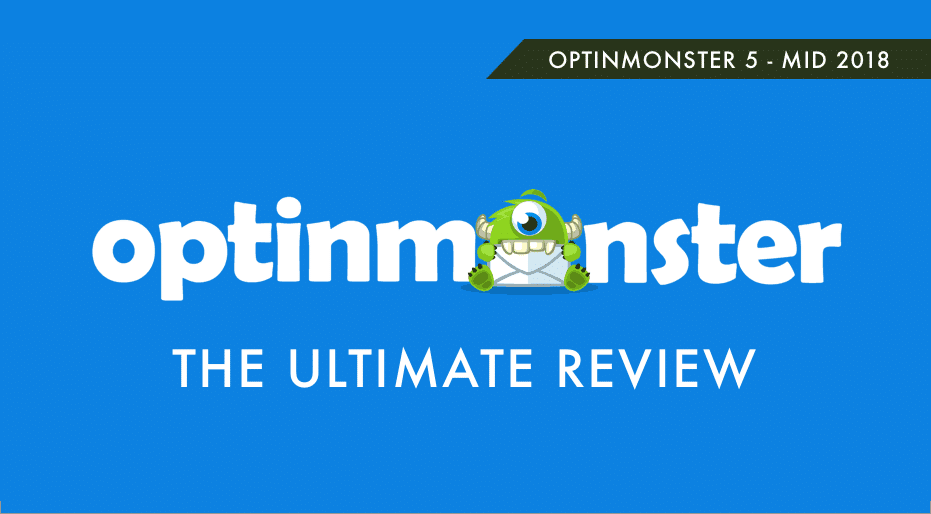 OptinMonster is one of the most used plugin. This is actually an email marketing plugin that helps you build your email list and helps generate sales with about 40% increase in your sales expected.
This is one of the best reviewed plugins of the all time. This is a premium plugin and there is no free version and that is the only down side of this plugin. Otherwise its service is pretty good.
It can help you create leads and generate sales and build your subscriber list. Using this plugin you can build pop-up forms that are very beautiful and eye-catching.
And will help your customers a lot if they want to come again to your site and can also help your site create a type of community. And this is when you product starts to become a brand.
When it focuses on building community rather than building traffic and that is what differentiates between a successful blog and a blog that has failed over the years to gain traffic.
And as you all know that how much an email list is important and in that case this plugin can be handy for you as it is very easy to set up and get started with.
So this is the best WordPress plugin for building email and subscribers list. Now moving on to the next WordPress plugin in our list and that is.
Insert Header and Footers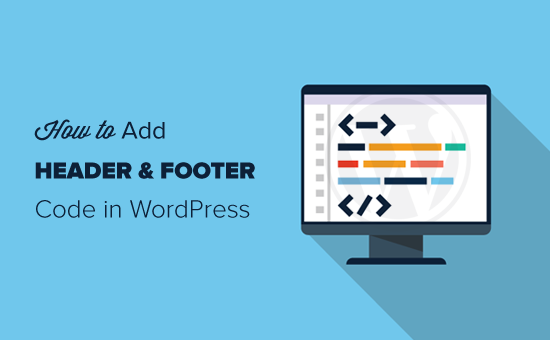 As you all might know about this and if not you will understand the main function of this plugin by its name and that is to insert something in the header and footer areas of the site.
This plugin is very useful, I don't about your case but i use it a lot and it has become one of my favourite one because if you want to add third party functionality.
To your site you can add there code easily in your header and footer by just adding this in the plugin and the rest will be done automatically.
You don't have to worry about going into theme files and checking the theme header and adding the code there you can just use this plugin that has a very simple interface to work with.
It also keeps your files safe so that nothing can be overlapped and thus helps prevent errors and bugs. And you don't have to do something technical in which you can end up in destroying your site.
Now moving on to the next WordPress plugin that is in our list and that is one of the best for those of you who want to earn money (I Know you all want).
Advanced Ads – Ad Manager & AdSense
As from the name, you can guess what this plugin does and it is very important for your blog if you want to earn money with ease from your blog and don't want to divert your intentions towards earning.
You can just set up this plugin and the rest will be done by this plugin and don't have to worry. Just follow simple steps and then the rest is up to the plugin.
It is a highly rated plugin and has many positive reviews and will help you manage your blog with much ease. The plugin has more than 100 thousand downloads and is rated 5 stars.
Now moving on to the next plugin that is in our list and that is very important for the SEO of your site and that is.
Yoast Seo
Now, this plugin has broken all the records because this plugin is just like a heartbeat for your site if you want your site to rank higher in the Google ranking and want to gain more traffic.
Because this plugin focuses on the content of your site and then run a scan and tell you where you are lacking and in which sector you need to improve.
This plugin is used by all the famous sites like wpbeginner, shoutmeloud, etc and many more. Because this plugin has just changed the perspective that you need to learn SEO to rank your site higher.
But this plugin has proved that wrong and it does the hard part for you and you just have to follow its instruction and change or improve the things that it is advising you.
You can trust this plugin by just its popularity and the stats are that it has more than 5 million downloads and has 5 stars with 27, 500 reviews. Could you believe that it is such an amazing plugin?
There is a free and also a premium version available of this plugin and both are first class and have numerous advantages and I will suggest that if you are able to buy then buy the premium version of Yoast.
It will be a good investment and I am sure that you will get the return in high numbers and you will start to see the positive outcomes. Now moving to the last plugin on our list.
Site Kit By Google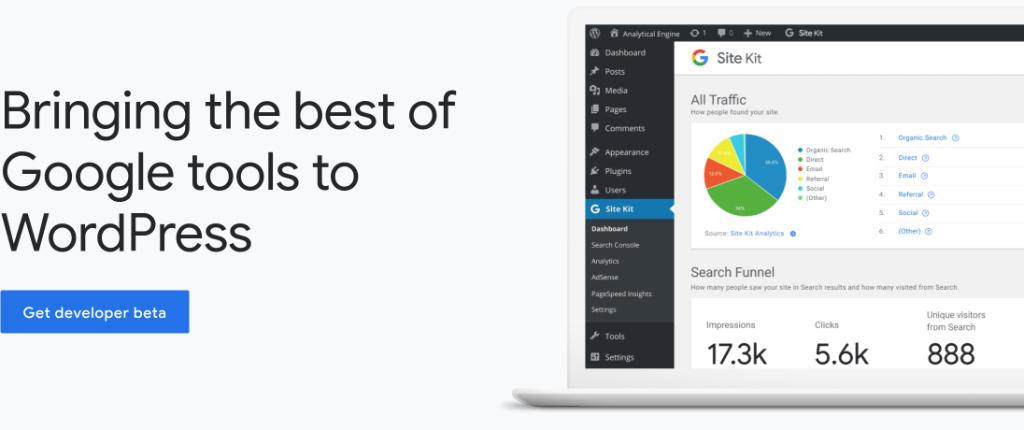 Site Kit is a WordPress Plugin developed by the tech giant Google himself. Now you can see that it will have great functionalities inside it. Actually what this plugin really does is.
It summaries all the Google services that the website owner use and give you in a single place so you don't have to open different sites to see your stats.
As this plugin helps you a lot all the Google services including analytics, search console, Adsense, etc and it is also good for the SEO of your site.
Google can easily recognize the content of your site and may rank your content higher than others in the search results. This also includes Page Insight and also tells you about the speed of the page.
This takes us to the end of the topic and now we will just go through the summary of the topic and we will conclude it in a few lines that will help you understand the topic.
Conclusion
WordPress is one of the largest frameworks to build site and about 60% of the sites are powered by WordPress and so that if you want your site to do well you have to use some of the best plugins.
That can boost up your site traffic and so we have made a list of the best WordPress plugins based upon the user review and public demand. These plugins can help you boost rankings and thus your traffic will also increase.
So, to conclude the topic I will just suggest that use the plugins that you think are best for your site and I have just given you the list that has done well in their respective fields.
This brings us to the end of the topic I hope that you got something new to learn and that if you have any questions or query feel free to ask in the comment section.
And if you liked the post feel free to share it on the social platform. So that other people can get benefit from it and they can also do something new and do better in life.