Well, there is a very common term used nowadays in the blogging field and that is SEO (Search Engine Optimisation). Now many of you will be thinking that what this term has to do with blogging.
Well, this is a very important term. Actually, if I want to explain this term in simple ways I can say that this term means optimizing your site in such a way that is good for the search engine.
You might not get the last few lines so let me explain that in more simple terms. That will help you understand what I want to convey to you. And this will also help you to understand the concept easily.
There are some algorithms or we can say some rules that search engines use to rank the content according to that rules and regulations. These rules and regulations are not available.
But yet there are some tips and tricks and best practices that you can try to rank your site and that is known as SEO that allows you to follow those best practices that make your site more compatible with the search engine.
So, there are some tools and tips and tricks that you can use to perform better in the search results and can get more traffic and grow your brand using the organic traffic (Traffic that you get through search engines.)
And that is why today we are going to discuss the top 10 tools to use when you are doing SEO. Well SEO is not a process actually it is a technique th*at you can use to rank your site in the top results.
Before going to discuss the main topic we should understand this concept of SEO briefly and with examples so in next few paragraphs i will explain that and then we will move on.
Well! know days there are millions and millions of blogs and websites on the internet but have you noticed that Google only shows 10 results from about more 1 million on the first page
why is that why these sites are showed on the first page. Here SEO comes in the scene and plays a vital role first let's discuss What is SEO then we will move to our next point that will be SEO Tools.
What Is SEO
SEO stands for search engine optimisation it has a very vital role in ranking sites on Search Engine's in simple the ranking you see on google or any other search engine is due to SEO optimisation.
Actually uses some algorithms and uses them to rank the website. This help google to show the best result to the visitors's so that they can get what they want.
And that is why the websites that are ranked high get's more traffic and they in return they earn more and that makes the difference b/w a successful and non-successful blog.
These are some of the factors on which SEO depends and some of them are listed below. These are just assumptions and nobody knows the algorithms that google or other search engine uses.
Because if somebody knows the algorithms to rank site they can spam people and can earn huge money by just doing and applying some tricks.
Title
Backlinks
Readability of Article
Keyword density and use
Image ALT (attribute)
outbound and inbound links
Meta Description
Text Length
These are some of the factors that you can use to improve your site ranking and traffic.so let's start the main topic best SEO tools that you can use to boost your rankings and can improve your search appearance.
Google Search Console
The first product in our list is from the tech giant and the best search engine available on the market and that is Google. It is one of the best tools to get started with when doing the SEO
If you want to tell Google that you have created a site and want to index it to Google than you can use a tool that is created by Google for developer's to submit their site.
It can be very helpful in indexing your site to Google and getting traffic from organic search and if you want to increase the authority of your site this tool can be handy for you in that case.
You can also use Google search console to submit your sitemap and it also has many more feature's like you can check how many time your site has appeared in Google searches.
And how many times the users have clicked on your site and can also show you on which keyword phrase your site has appeared on the specific phrase.
It can also show you which country you are getting traffic from and what is your site CTR ( click-through-Rate). Which pages of your website is performing better than others.
You can also check whether your site is responsive with the Mobile version or not and you can also check which sites are linking to your what article.
Well in short it provides with all the tools that you need for your website and the best thing about this tool is that it is very accurate and also that it is for free. And every feature is available for free and has evolved a lot.
Moving on to the second tool in our list that can help you boost your performance.
Ubersuggust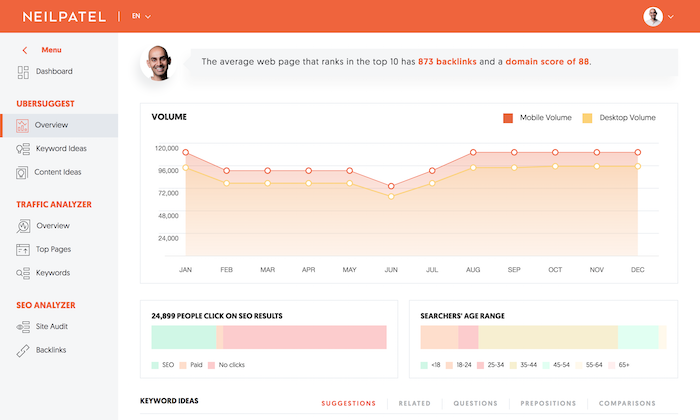 The second Tool that you can use to improve your site ranking and SEO is ubersuggust. it is owned by Neil Patel it is a very useful tool and its all features are free to use it can help you up to a great extent.
Just put up the domain name in the search box and you will get all the information related to it like how much traffic this website is getting. And the rest will be done by the tool.
Actually this tool was first owned by uber and then it was owned by the best marketer neil patel and now it is free to use and can be used any one to see the stats of its website.
This tools tell about the back-links of the website and the website that are linking to the website and on which article. Which page is getting more traffic and from which country.
It is just like search console but with just some advanced tools and little bit detailed statistics. That can help you analyse the stats of your website more clearly.
You can also do the keyword research and can know how difficult it is to rank on the specific keyword.what pages are driving traffic to their site you can also check on how many keywords the site is ranking organically.
And it is totally free service that you can use for getting more traffic to your site and one of the best SEO Tools. So now moving to the tool in our list and that is .
Seobility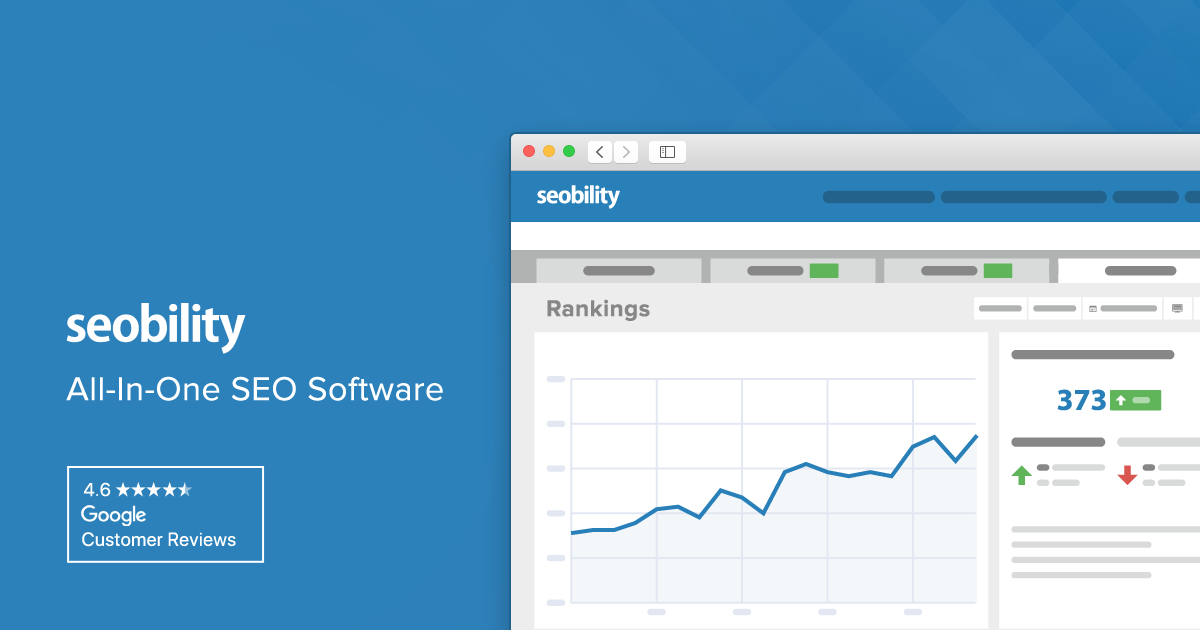 One of the best tools that I personally use is Seobility it is a very helpful tool you can use these tools to check on page SEO score. You can even crawl your whole website in just few minute's and tell you any error present in your website.
It is a totally free tool and can be upgraded to the pro version but I will recommend you to not to buy the pro version free services are good enough.
Some of its feature's include like Back link checker, keyword tool and many more. In simple it can be used to find the SEO score of your post and can point out your mistakes and then you can correct them.
Which increases the health and uniqueness of your content and it will be easy for your readers to understand your text. Well i use this tool regularly and it has performed really well.
When ever i write a blog post i the use to check the SEO score from the seobility SEO checker that helps me find out the vulnerabilities in my content.
And then i correct them and it shows the score that help understand the quality of content. After correcting my mistakes the score usually goes up. And usually it touches 85 or more and i think that it is good.
If you are a content creator like me then i will say that try this tool once i don't offer you to make the premium purchase because the free tools will do the work for you.
This tool can tell you the sectors that you can improve in and also helps you find any thing in your site that is preventing it from performing better in the search results.
So moving on to the next tool in our list and that is.
Read Also: Top 10 WordPress Plugins To Use In 2020
Google Keyword Planner
Keywords have great importance In the field of SEO because it tells search engine bots that on what topic your article is focusing on. so they can rank you on the specific keywords it also makes your article look more intensive and user-friendly.
There are many keyword planners in the market but the best and most accurate is Google keyword planner. Google keyword planner has many features like it can tell how many searches are made on a specific/particular keyword.
As you can see in above picture you just have to enter the keyword and then Google keyword planner will show you whole information regarding that specific keyword.
You can also choose high-CPC keywords and if you are using Ad-sense it can help you generate a higher revenue than ever before.
As it is the official tool from Google so that is why it is more accurate and more flexible than any other keyword planner in the market and that is why every blogger and marketer use this tool to see the trend.
As this can help you by writing content on the keywords that are easy to rank for and also that people searches for the most. As this can help you get rankings and directly you will get more traffic.
Google Page insights
This is a tool that might be used by all of us it is created by Google. After the Google hummingbird update many sites lost their rankings and audience both. As there was a huge change.
In the algorithms of the Google ranking and that now the speed factor was added in the algorithms as it was said by the main officials that from now the speed factor will effect the rankings of the website.
Because as from your personal experience you don't want to visit a website that is slow and takes tons of second to load. Because that provides a bad user experience and will effect the user mindset.
The websites that lost ranking was due to their Load time if the site was loading slowly then it was removed from the top rankings and was replaced by the site's that take less time to load.
You can use this tool to check the speed of your site and if will also show you issue's that are slowing down your website. It will give you a detailed reports of the pages that are slow and what is affecting your site.
The most and what unnecessary components there are in your website that can be safely removed and will speed up your site. That will directly increase the ranking.
And as the tool is developed by the Google so that it will provide you the best tips and tricks that you can use and the most used techniques to speed up your site the way Google want.
You can determine the importance of the speed ranking factor that the E-commerce giant Amazon has said in their official statement.
"We Loss 1% of our revenue if our site loads 2 sec late"

Amazon.com
As you can see that speed is one of the main ranking factors that affect the site most and that is the reason that after the hummingbird update of the Google crawler and algorithms and many sites lost ranking.
Now as we have discussed this tool briefly now let's move on to the next tool in our list and that is .
Conclusion
These are the most useful free tools that you can use to boost the SEO of your site for free and you will see the positive result very soon.
Because there are many companies that charge thousands of bucks to help you do SEO of your site and many of you might not be able to afford it.
So we have given you the list of best free SEO tools that you can use and these tools are used by topmost website's.
There are many free seo tools available but not every tool is reliable and trust able but we have given you the list of tools that we personally use for our site.
And most of these free tools are made by companies like Google and there is no need to introduce Google to you. So you can easily trust these tools. Well there are also many SEO courses available that you can take.
Most of them are for free and i will recommend that to take the SEO Course that is given by the yoast SEO course. As yoast is the best SEO plugin for WordPress and one of the best SEO tools that you can use.
They have a very good course on the SEO topic and the instructors have explained everything very well and eventually I have also taken the courses and that it is really awesome.